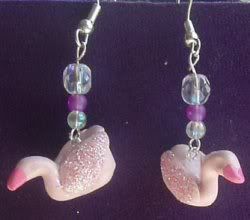 And this one is turning into something of an addiction... I've made about 10 of these by now... each one is a little bit different in his colours and style (since I model each one individually... No cookie cutters involved!)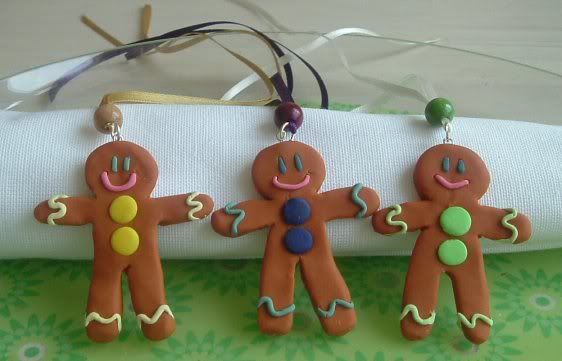 I'm pretty sure I haven't posted these here yet... but I made them about August last year as Christening gifts for my dads cousins little girls... I'm not big into religion or those crappy silver spoons that seemed to be all I could find in shops in the way of gifts... The little faeries are made in sculpey, baked onto the glass votives which were then painted with the names... Oh and some lovely packaging!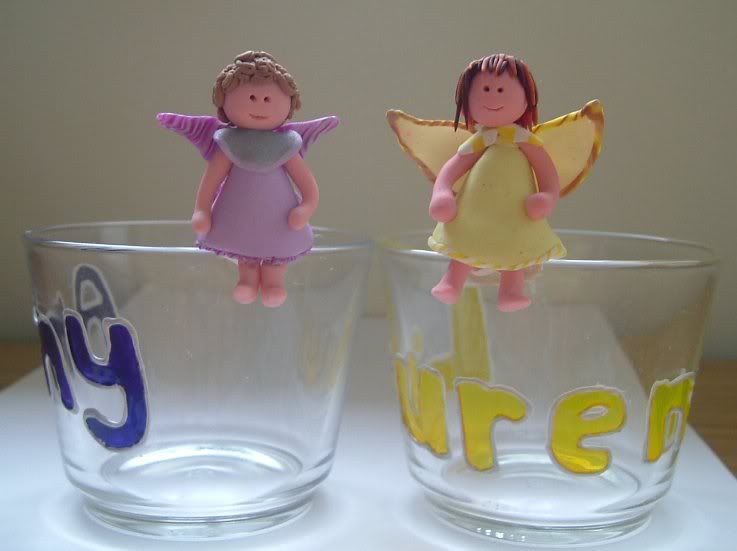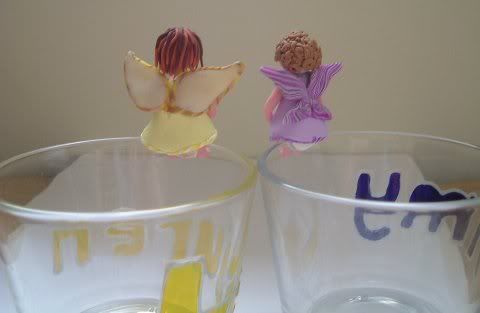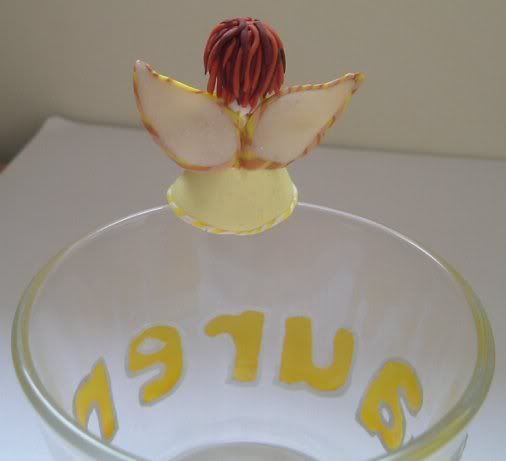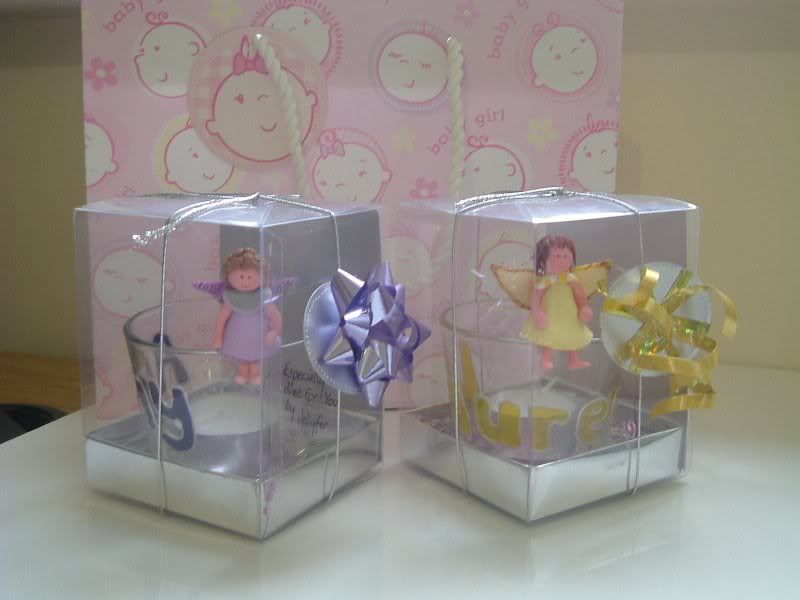 Don't know if I've posted these ones either...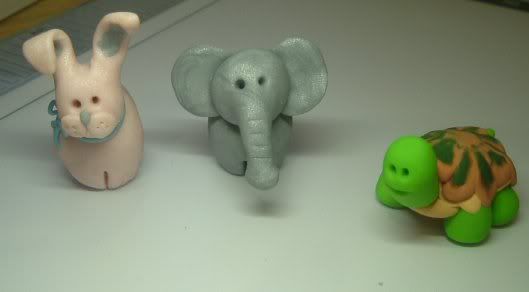 Thats it for now!
I was playing around with my Sculpey and I made some ickle pink Swans. (Cam batteries are dead, so I can't show you)... Then I took my little swan design and had a go at some earrings... My first pair!!!