two new necklaces & a doll! Just in case - the doll probably isn't considered work-safe.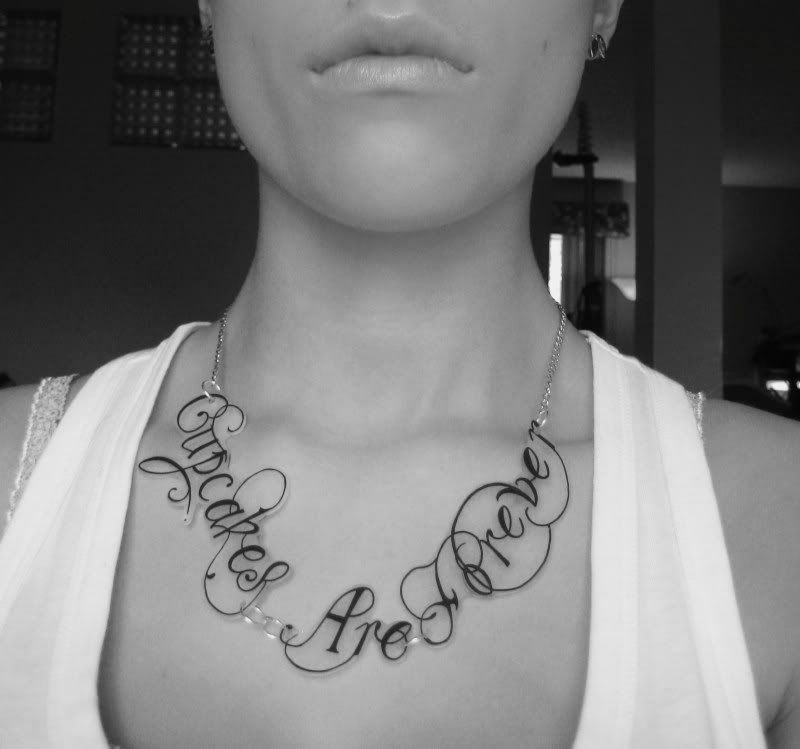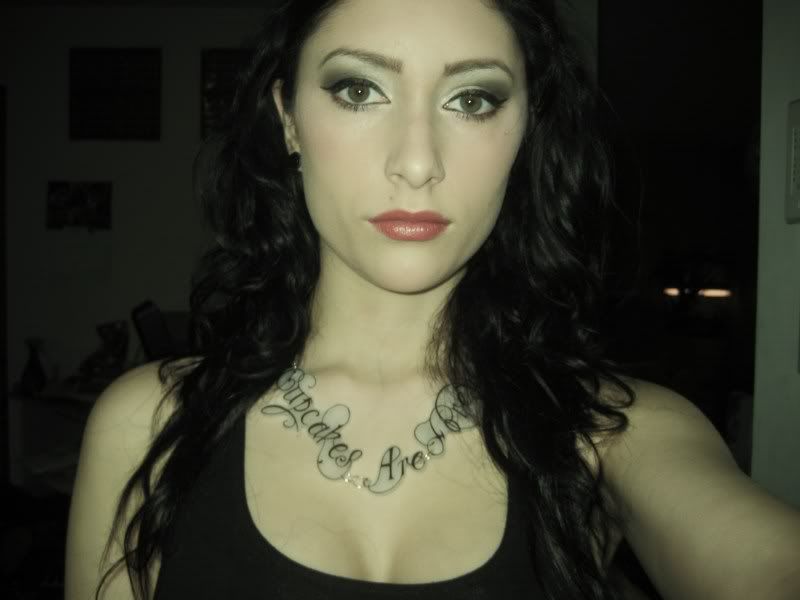 It says "cupcakes are forever!" Haha. a bunch of people have mistaken these for tattoos again, but i've had one person actually yell at me, "omg why are you so stupid?? cupcakes?? really?? you won't like cupcakes when your older!!! Oh... it's a necklace.." :P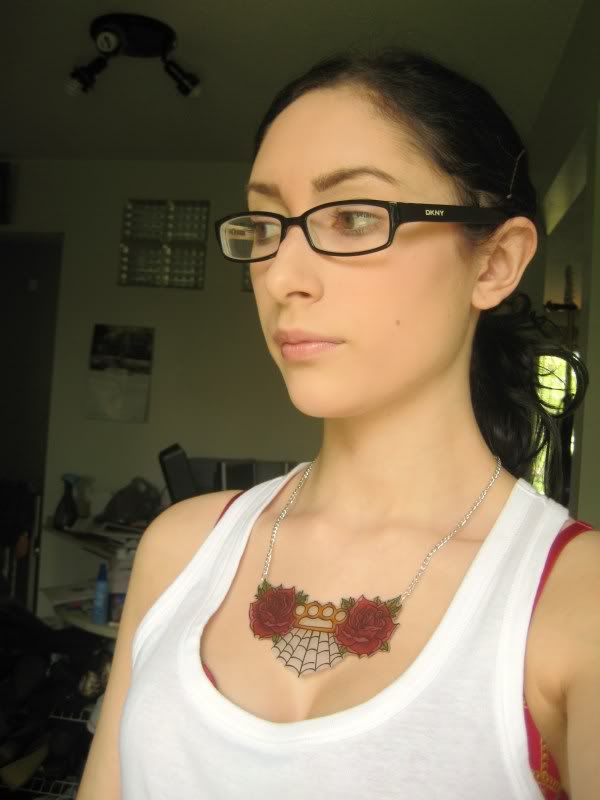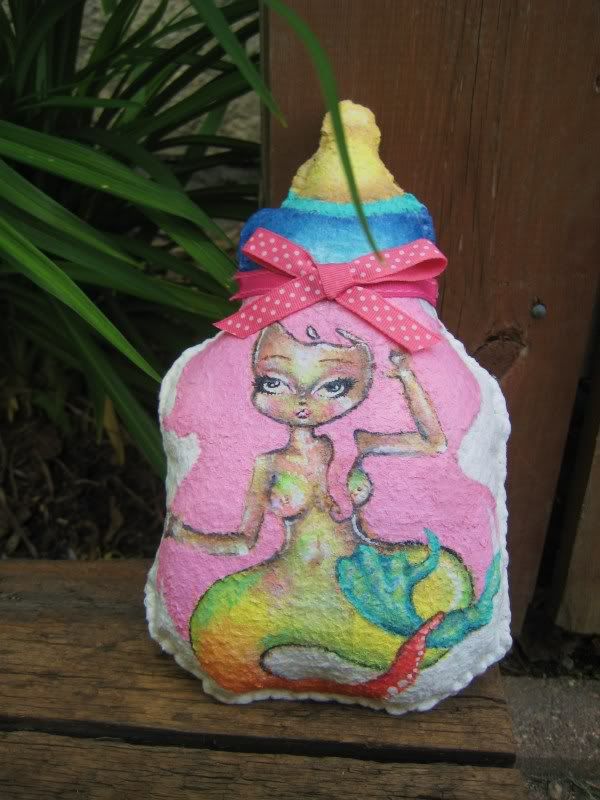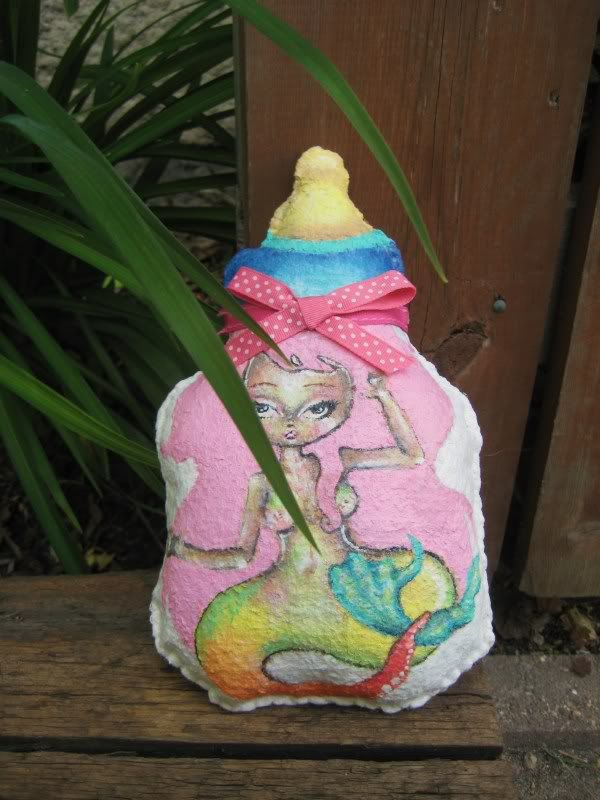 & my baby mermaid, trapped in a bottle! It's made of felt, sewed & stuffed, then sealed with gesso. painted with acrylics and then sealed!