This is my first post in this community though i've been in it for years and have always enjoyed reading the crafty projects you all share!

I started making soap when i was little, i made those melt and pour things you could buy in kits or at the craft store.
I always wanted to try making soap from scratch though. It seemed waaay more satisfying to completely create it, instead of basically just remolding it.

While i love the look you can get with melt and pour, i love the science in Cold Process Soap Making!!
It rocks, i love it. lye is dangerous so it just makes me feel like a bad ass, too :D







This is my work area. messy!!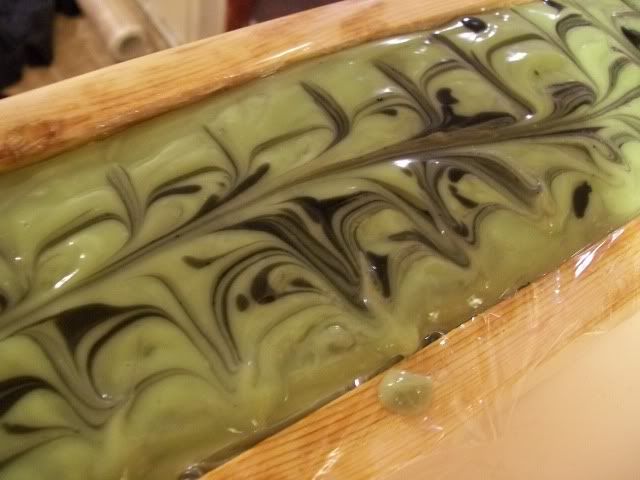 Spicy Pear scented. This is right after pouring, while it's setting up in the mold. I didn't take a picture of the Gel Phase.



Green apple! It smelled like jolly ranchers



Soap that got TOO HOT and bubbled out of the mold... it looks like poo :/



Soap after it's set and hardened and popped out of the mold.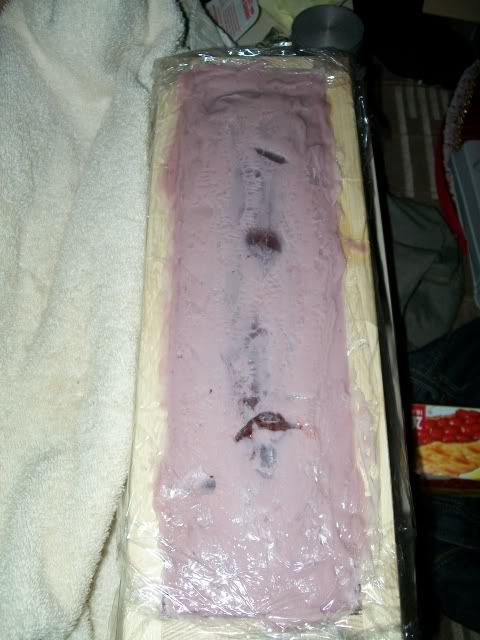 A batch just starting to gel.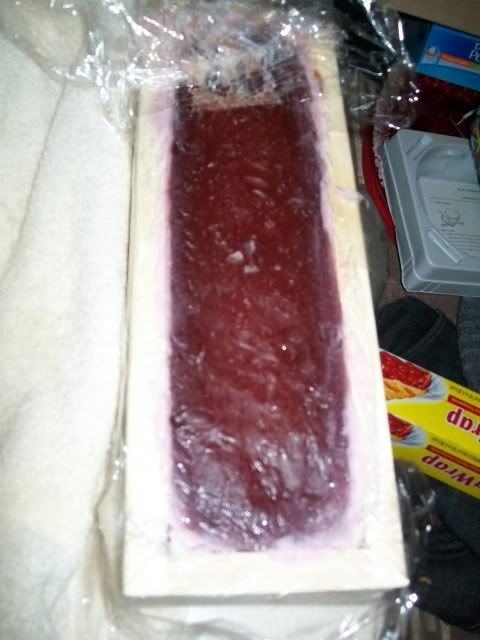 Full gel!

Okay, here are some soaps!



Blueberry Vanilla. smells like scones!



This is plumeria scented soap with Hemp oil in it!



Peppermint & Orange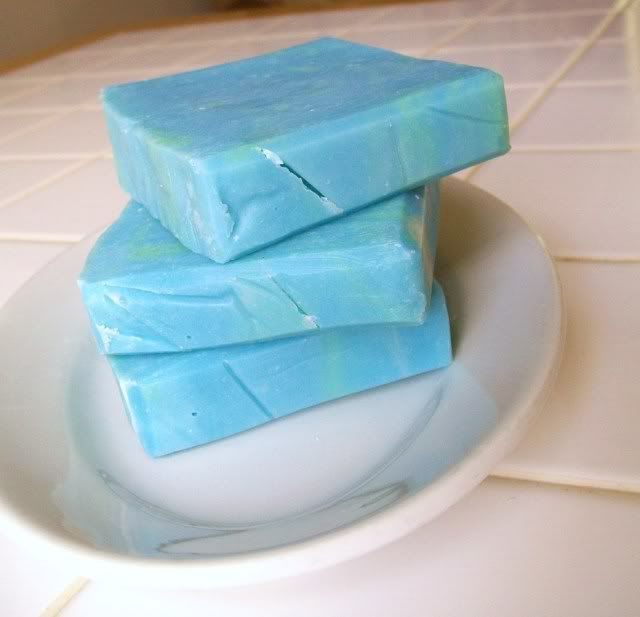 Green + Black tea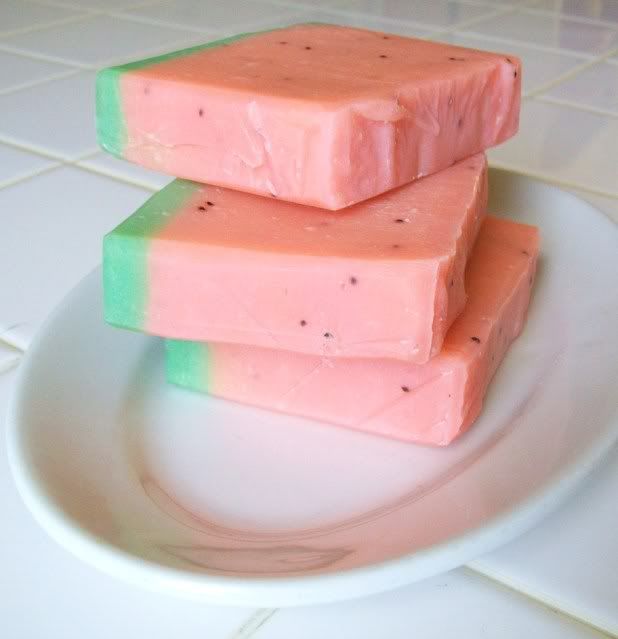 My all time favorite, Watermelon



Milky coconut lime. it's really great, sweet, and soft smelling.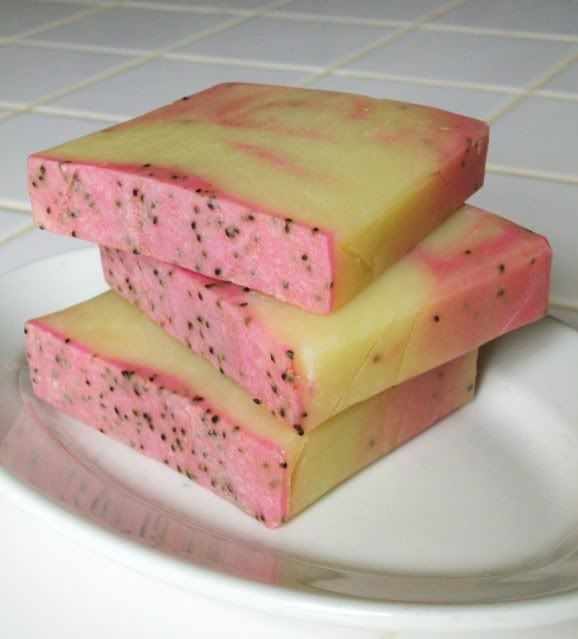 Guava. i'm all out of this one and want some more though. Everyone keeps asking for it!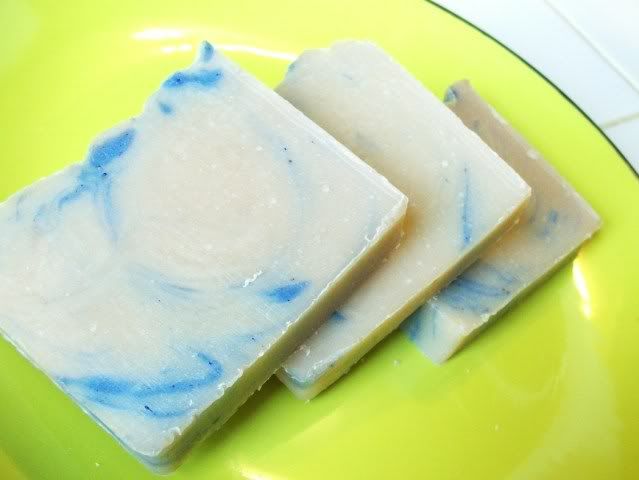 My sister wanted a LUSH scent (eww) so i tried to recreate it however.. she never had any of it for me to smell first. Si i have no idea if this is close!
It's almonds and cream though. mmm.



Pumkin Spice, Turkish Mocha, and a dash of chai. AMAZING.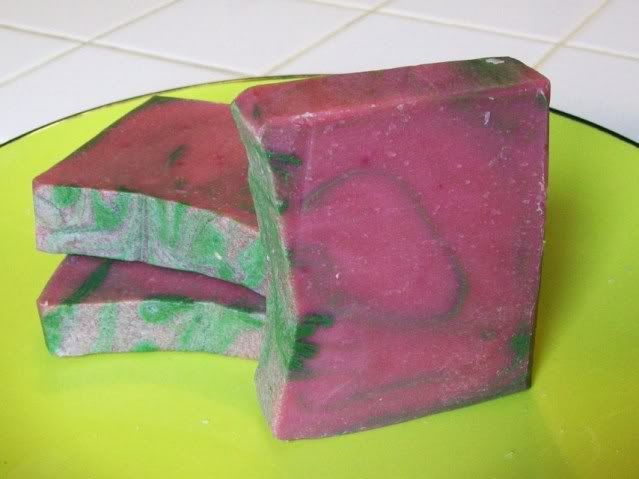 I call this more cucumber than melon. I think the clay in it (it's a shaving bar) sucked up all the sweet scent cause it just smells like nice fresh cucumbers. lol.



Cocoa butter and Grapefruit. it smells so good!!



Scented with lime essencial oil.


And recently i've been going crazy with swirling. trying to get the craziest looking stuff i can. the results.



Sweet Strawberry Swirl. LOVE it! It smells like yummy strawberry and vanilla in a tasty candy.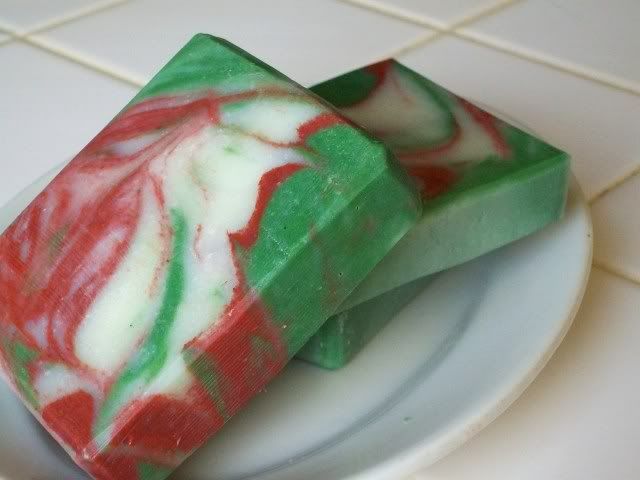 The Perfect Apple is just the return of the green apple soap i showed you earlier. I ran out.



I REALLY hope you enjoyed looking at my soaps! Straigh up soap porn, i know. haha!
Let me know if soap isn't allowed?
I make it all from scratch using mostly Olive oil, coconut oil, sometimes hemp and sweet almond oils.
I also add fragrance, mix in the oxide colorings, and then have to cut and trim each bar as well as wrap it up! Lots of time and work in these babies. :D