Since I got such positive feedback on my other Chuck Palahniuk bracelet I made a couple more... and a necklace!!! They are very similar to the first one but slight details are different... I have an idea for at least 1 more and then it's on to the next topic (any good suggestions?) when I get a few more days of free time and some more supplies... and thank you guys for all your positive comments it really motivates me to keep making new stuff! :-)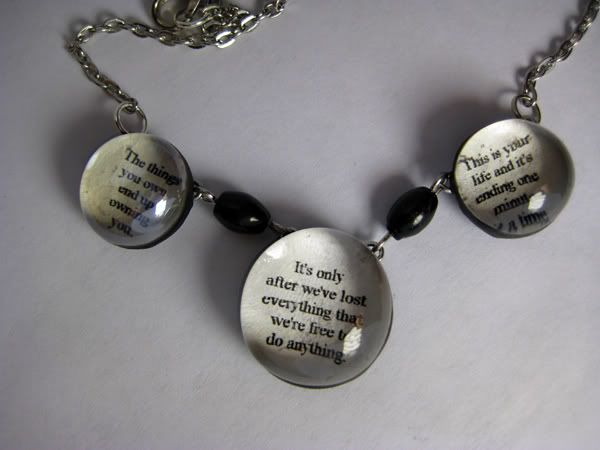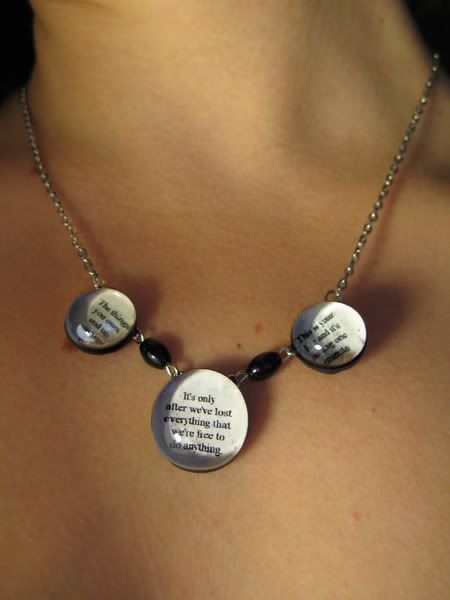 The necklace is 3 quotes from Fight Club.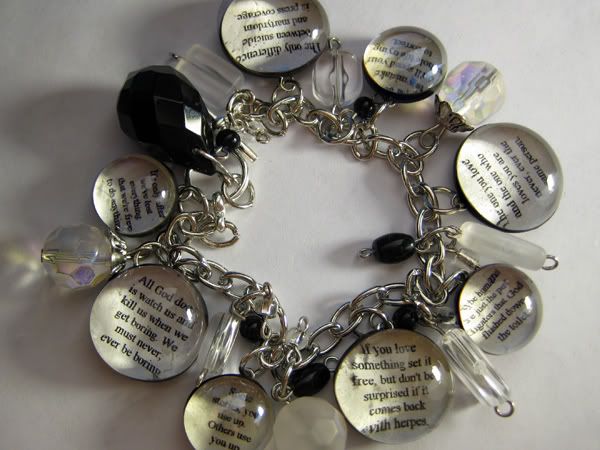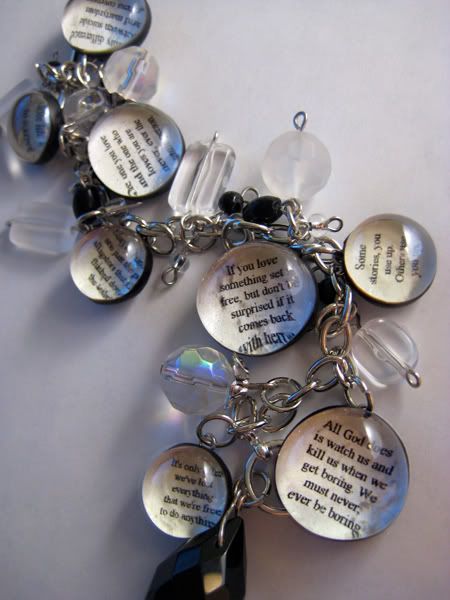 I experimented with using small and big charms together...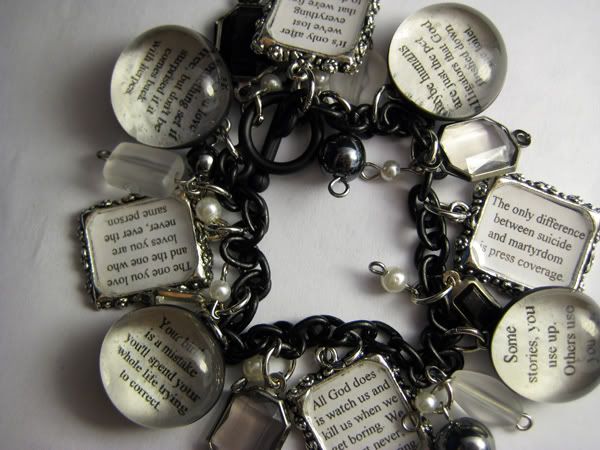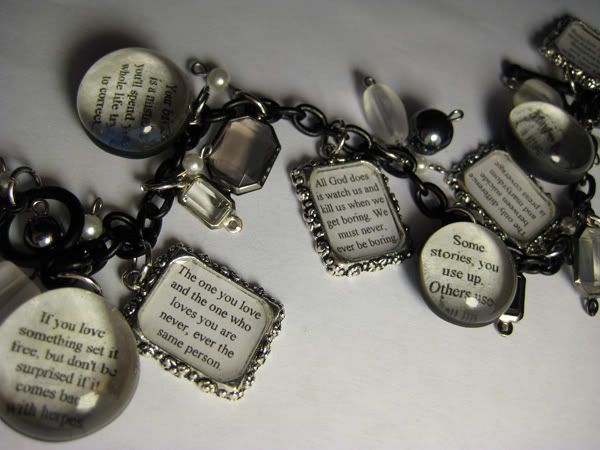 and another one like the first using the frames with the glass marbles.