I posted this yesterday in
saucyhelp, and
crocodiletears thought this community might enjoy seeing it, too. Apologies to those of you who are seeing my post for the second time!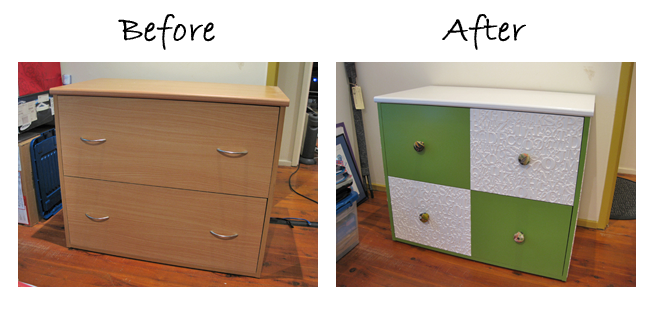 This was my inspiration - a picture I tore out of Better Homes & Gardens last time I was at the dentist. (Sorry, Dr. Tong!)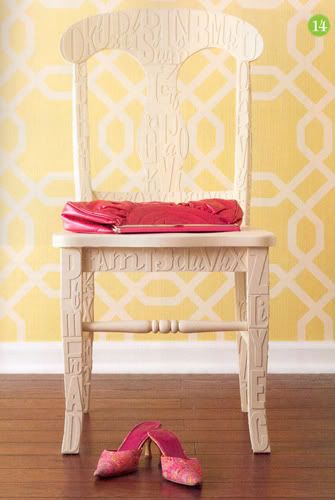 The accompanying magazine article said that the chair had been made by gluing on chipboard letters, then spray-painting it white. So I raided the scrapbooking sections of Lincraft and Spotlight for as many different letter styles as I could find. I had to make two return trips to get enough letters to cover both sides of the filing cabinet and two panels on the front of the drawers.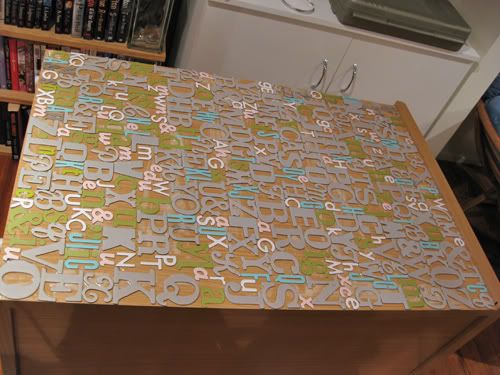 I glued the letters on with this super-strong glue I bought at Bunnings (which foamed rather disconcertingly as it dried, but bonded those suckers like cement). To get a smooth surface, I applied the glue to the wood with a wedge-shaped makeup sponge, then put the letters on.

When the glue had dried, I painted over the letters with White Knight laminate paint in "White". Since the letters were all different colours, and some had a shiny surface, it took four coats to get full coverage.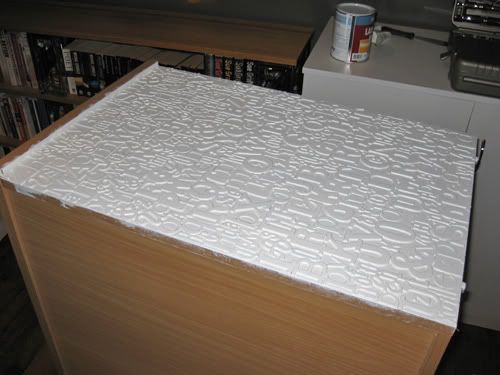 I took the metal handles off the drawers and filled in the holes I no longer needed with putty. Then I divided each drawer into two equal sections and left a space for the new knobs I intended to put on. Half of the drawer was done in letters and white paint, and the other I painted with White Knight laminate paint tinted to the Dulux colour "Pretty Maiden".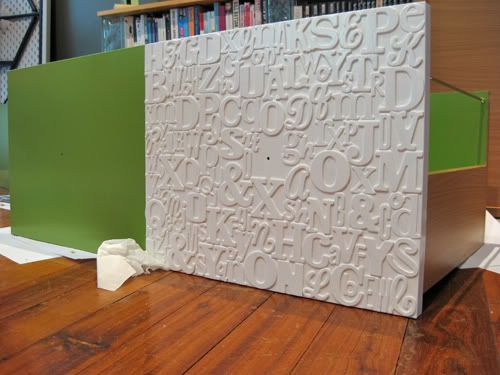 Even though parts of the drawers won't be visible once the hanging files are back in there, I still painted the sides and the interior. What can I say, I like to be thorough.




I spent a grand total of $8 on plain wooden knobs at Bunnings, which I covered with some Japanese fabric I'd picked up at Lincraft during one of my letter-buying sprees.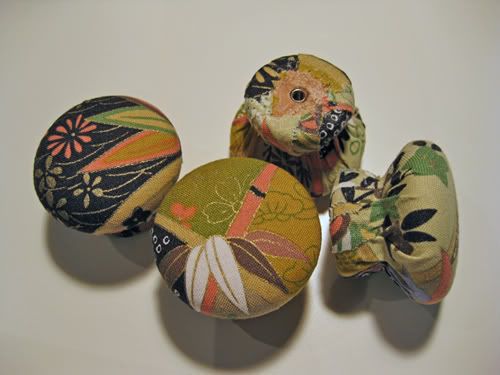 The second last thing I did was put the knobs on.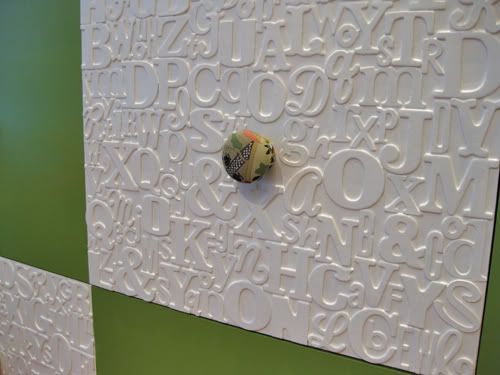 And the very last thing I did was refit the drawers.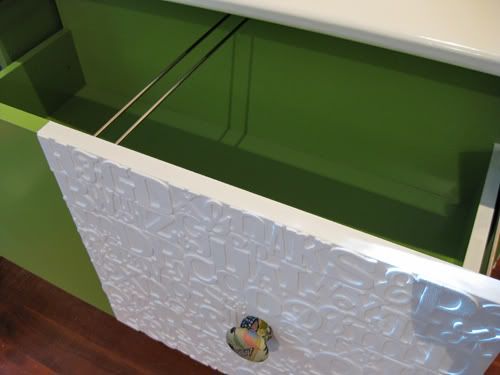 Voilà!