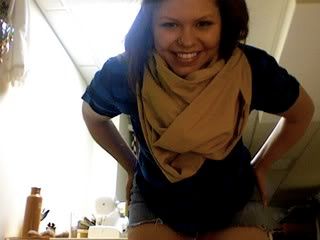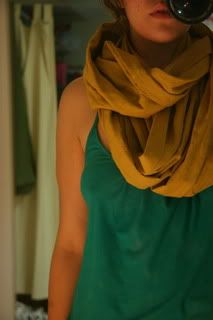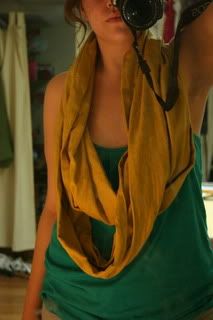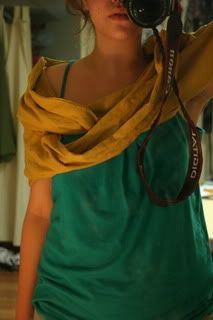 mustard yellow circle linen scarf from left over fabric.
i love this and rarely leave the house without it.
the only thing i'd do different would be making it wider so the shawl-style of wearing it looked a little nicer.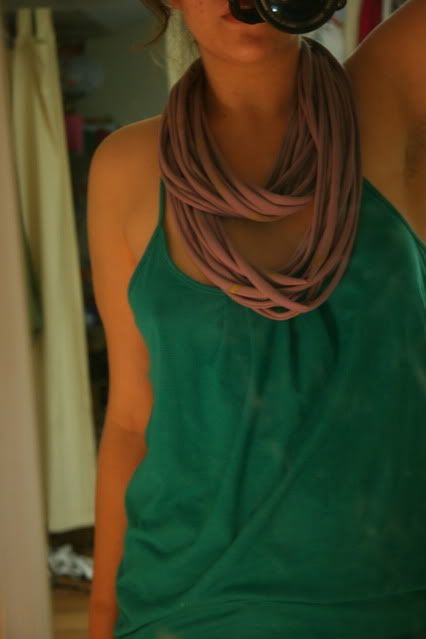 recycled t-shirt scarf.
started out as a dingy tennis ball colored cotton blend
dyed it purple, splotched it with gold metallic paint and chopped the shit out of it.
(it'll be about 50% thicker when it's finished and the true color is somewhere between a deep gray and a dark lavender. weird color. and the gold paint barely shows.)
there's a tutorial on how to make this here.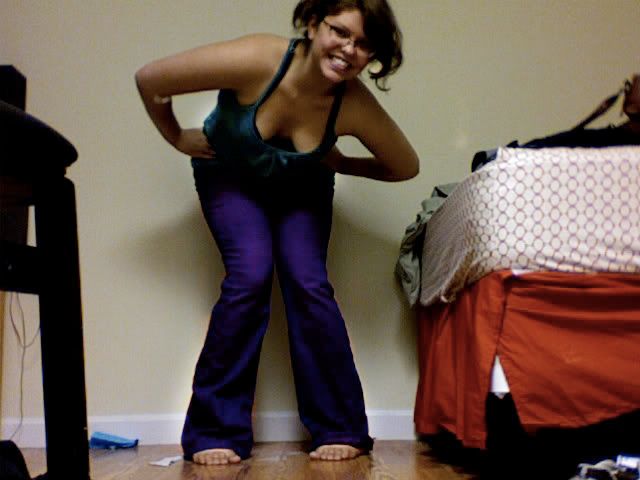 and
a pair of blue jeans that are now purple.
the true to life color doesn't match the photo exactly -- the actual color is like a technicolor barney purple. kind of like when you dye an easter egg purple and the parts that don't get covered enough turn that neonish deep fuschia color. so the naturally lighter part of the jeans is almost pink, whereas the rest is the barney color.
it's totally not my style, but i kind of love them.
and i apologize for the gratuitous barely-there cleavage.