i have been saving my jeans for several years in the hopes of making a gee's bend type quilt out of the legs. (the specific one is "bars" by lutisha pettway, just in case you were dying to know) but i never quite knew what to do with the pockets after i cut off the legs. i set the pockets aside for a moment of inspiration. and that moment happened this past weekend.
my little craft corner got some much needed storage
from far away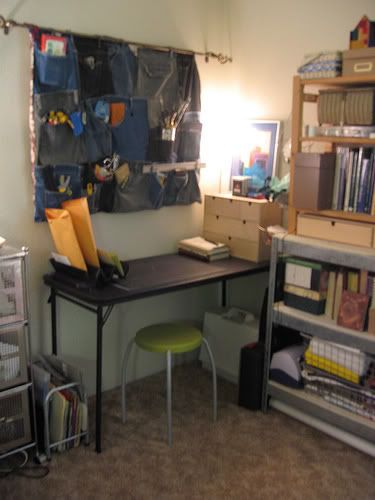 front view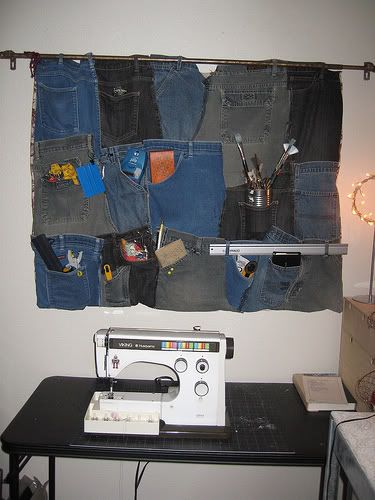 side detail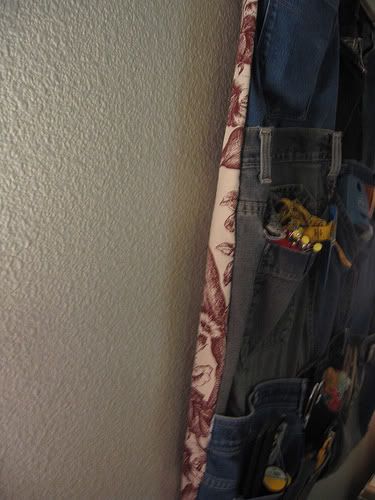 top corner
as they say, it's in the jeans.