I have a 1954 Airstream trailer that we are repurposing into a spare room. It's been a challenge finding certain parts for it. There are companies that make reproduction parts for 1960's trailers, but I seem to be running out of sources for my 54.
There are four teardrop shaped lights on the exterior, two each in red and amber. After 50+ years the plastic has eroded terribly.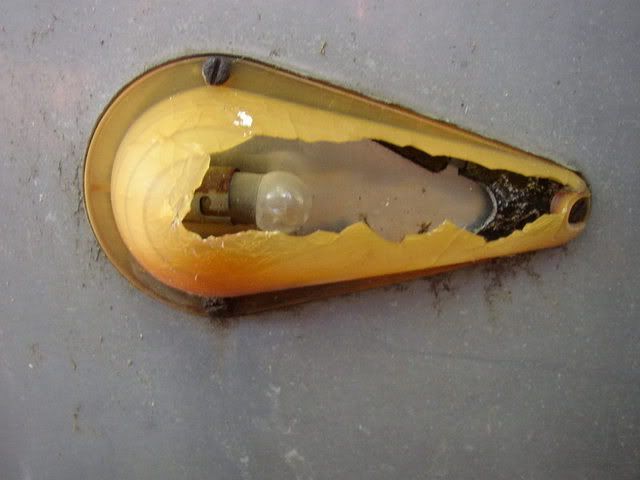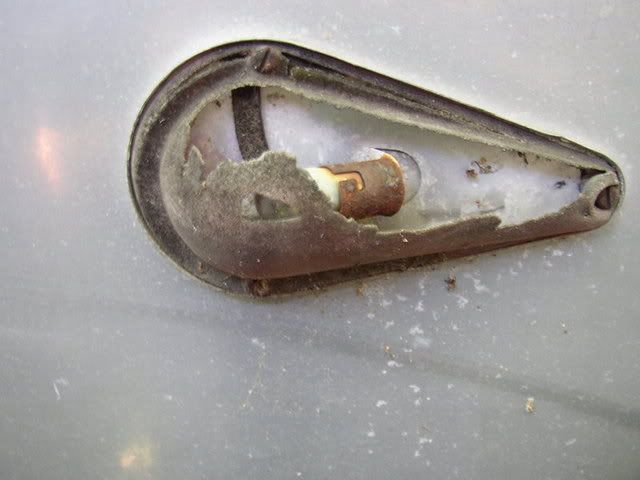 Nothing I found online even came close. So I embarked on my resin adventure.
I used casting material to make a mold. When I say casting material, I mean the plaster impregnated gauze that is used to make medical casts. The gauze was a good medium for this because I could drape the gauze fabic to compenstate for the damage.
I then coated the gauze cast with poly for stability, then used plaster of paris to make a solid cast.
I now had a solid positive of my light. I used more plaster and a lot of sanding to modify the damaged sections even further.
I then brushed liquid latex all over the plaster cast to make a flexible mold.
*TIP* when using liquid latex to make a mold, make sure to make a lip around for stability.
Here is a picture from left, the gauze mold, the plaster cast, and the latex mold: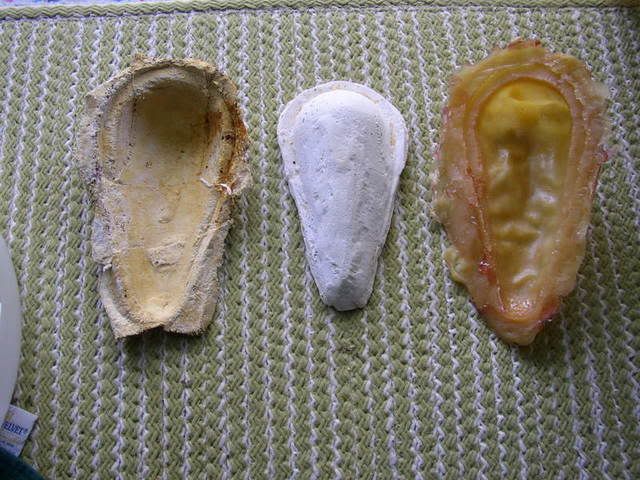 I then used Castin Craft clear resin to make the lights.
*TIP* when attempting to make a large mold, it is best to pour several shallow layers, than fill it all at once.
*TIP* THe Castin Craft package will seal itself shut, no matter how well you clean the spout! I put a piece of platic wrap between the spout and cap to avoid frustration. The first canister of resin had to be rescued by punching hols in the metal lid and pouring it out into another container when it was sealed shut.
I was having a problem with residual stickiness in the finished product. It seems like other crafters here have had the same problem. I didn't need a crystal clear finish, so I found success in removing the stickyness with my dremel tool. I sanded evertyhing down, then used a cotton buffing pad and the dremel polishind compound, and finally wiping everything down with rubbing alcohol. This gives a clear, but brushed finish I was happy with.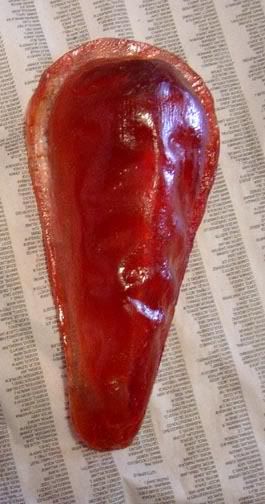 Whew! This is my finshed light. I had to again use the dremel to remove some mold marks, and other bits from overpouring. I have since drilled holes in the resin with the dremel and will bolt them on the trailer once it stops raining!
Thanks to everyone who gave me advice last week about the sticky resin!
I'm almost completed my first resin casting project, and am pretty excited how it all turned out. It's a pretty boring project, but there might be some tips that are useful to others.