the 52 things that I love about you
idea posted here and decided to take on the challenge.
It took me a week, mostly because I work all day and my boyfriend is only at work 3.5-4 hours after I get home! I had to be super sneaky, but it paid off in the end!
I was even lucky enough to find a box at Michael's that fit the finished deck perfectly.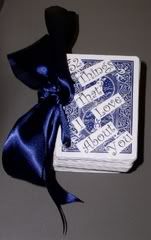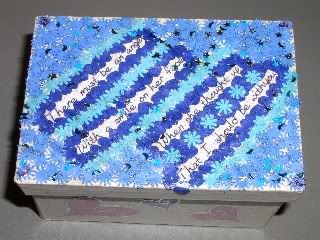 The top of the box, with 3 different colors/shapes. I used the same cardstock that I used in the "book". I also used a song quote that is special to us. 2 different glitter paints, too! :)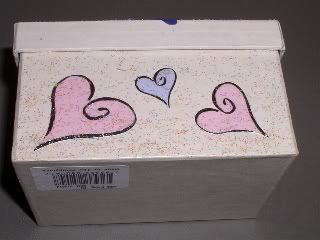 This is the side of the box, using stickers and glitter paint.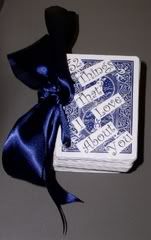 The front of the book. I used an old deck of his cards. He is a magician/illusionist and uses cards in his close-up magic. I also found a beautiful satin ribbon that matched the blue on the back of the cards perfectly.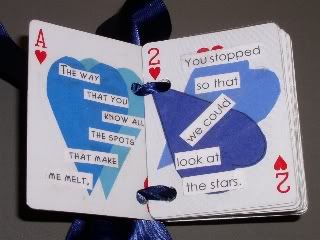 This is the first 2 pages. I used hearts for the hearts suit, moons for the spades, stars for the diamonds and this other "spiky" shape for the clubs. I also used a different font for each card. I have a second book in the works (for a later date) and used the exact same fonts.


The queen of spades.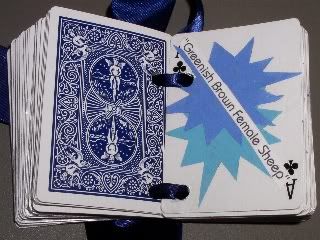 The ace of clubs.


The 3 of diamonds.

Thanks for looking! :D
I saw