I tried to assemble a box with the left over cases, but it ended up not being sturdy enough.
I went out and bought more records and the box turned out like this:

&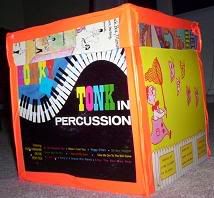 I didn't see anything of this sort in the FAQ section so I thought it was worthy of a post.
P.s. Ever try putting record bowls on your wall? They make interesting wall art.
I made record bowls for the ladies I work with last Christmas and I didn't know what to do with the left over record cases..