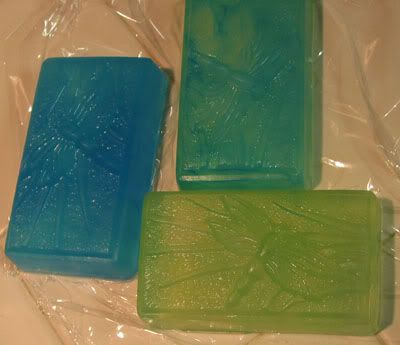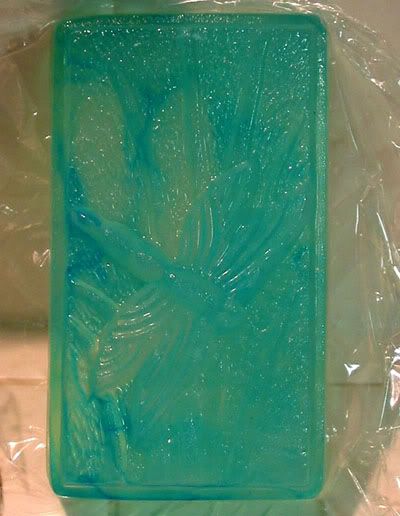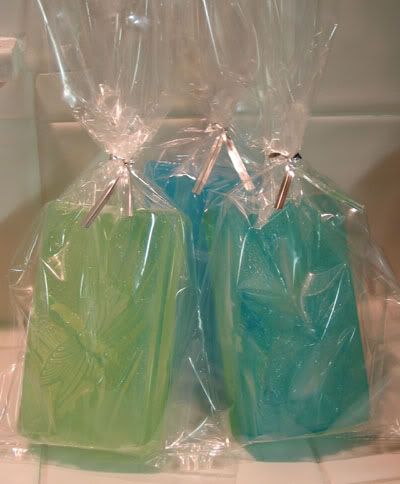 They are glycerin with added color and scents. Actually, I forgot to add scent to the blue one, but it will still work as soap. Next batch I will try painting the dragonfly and grass different colors before pouring the soap into the mold.
Questions: What kinds of things can be added to glycerin? Things like oatmeal, coffee, etc.? Any ideas for molds made from general things around the house?
My boyfriend gave me a Melt-N-Pour soap kit for Christmas and just today I finally got around to making some soaps. This is my first soap attempt and it was really easy and fun.