The local animal shelter is having a Christmas Bazaar.. so I made some CAT BEDS for them to sell.
I made four beds out of an old flannel sheet and a tablecloth..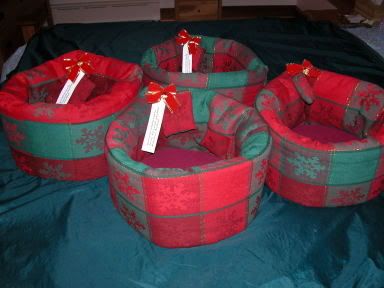 this design has been tested and approved by Inspector 3 aka Fuzzy the Cat. This particular one was a prototype, so the stitching on the side is pretty sloppy. I did it by hand, quickly, and redid it afterwards.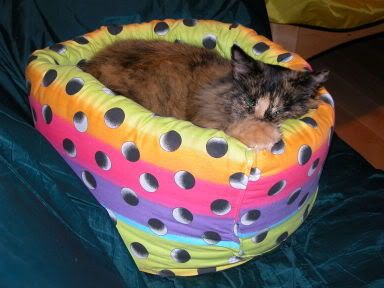 closeup of one of the beds..
The tag...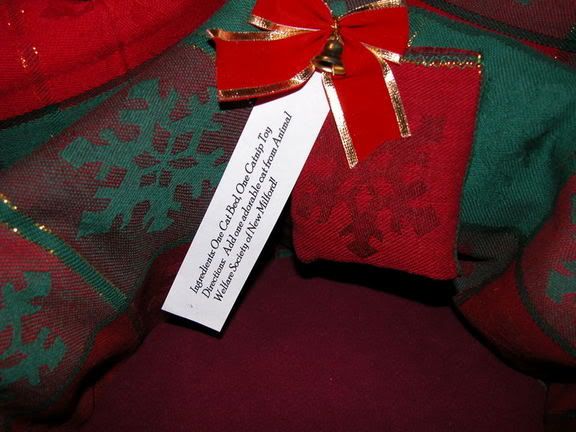 The bed..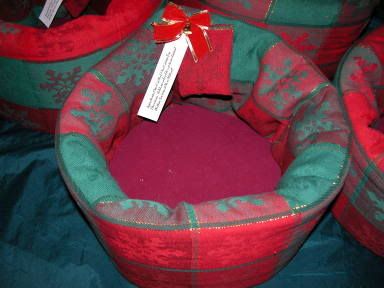 I was looking for a bag that functions like an envelope, skinny for carrying some documents. I had a really tacky brooch from who knows where, I put it on the outside as a faux clasp.
Closed..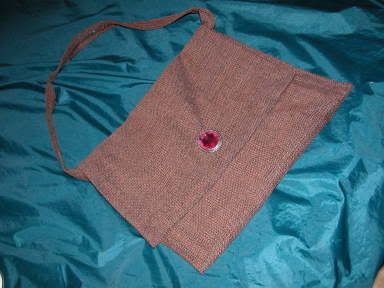 Open.. the white strip is Velcro..
EDITED TO ADD : If you really want your kitty to enjoy this, make a little compartment for catnip! I did that with one bed ... they destroyed it pretty quickly but they did love lounging in it :)
xposted to
squid_ink
when I get around to it..
Current Mood:

accomplished

Current Music:

news - NPR