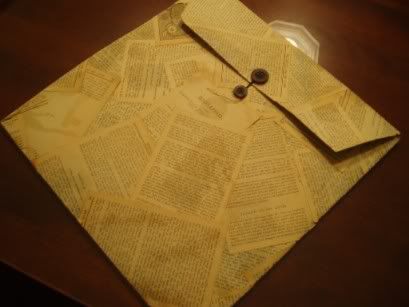 So I posted a little while ago about how I wanted something fancy to wrap a record with. I thought it would be silly to take all that time making wrapping paper just to have him ball it up and throw it away, so instead I decided to make a "case" that he can use a whole bunch of times. I used a really big piece of super-heavy construction paper to make an envelope sort of thing, then used spray adhesive to attach the pages of an old book to the outside. The book was only 5 cents, and I really liked the color the pages had to them. I put on buttons and some string to fasten it with.
and, ta-dah!
here's the back-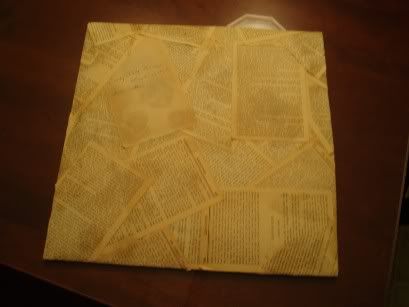 me holding it-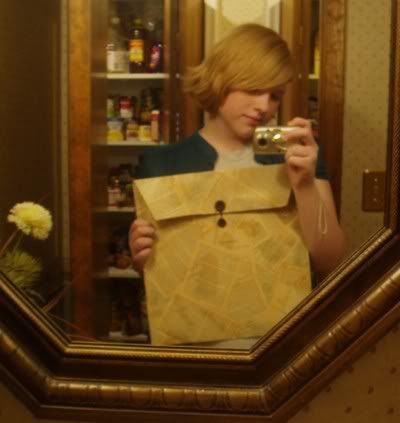 and then here's a note that was inside the front cover.
It reads
"Emily Ruth Elizabeth Francis
Christmas, 1924
From Mother-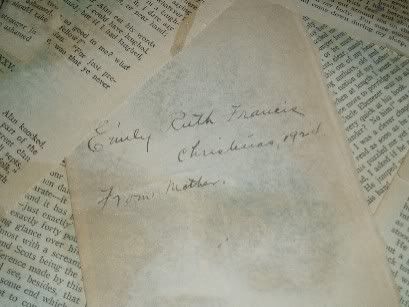 It can hold 3 or 4 records nicely. I certaintly hope he likes it!
Super extra fancy record-holder for a boy!
Current Music:

this wonderful band called "Camera Obscura"