You may, or may not remember it from last week.
The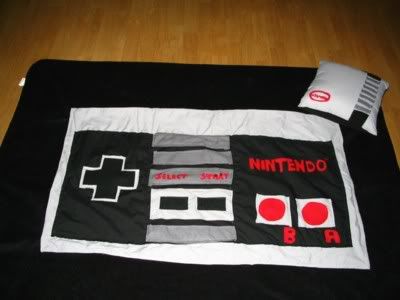 Sewn onto a $5 black fleece blanket from zellers.
Shes REALLLLY messy when she eats, or does anything really. Hopefully he'll use these pockets to hold popcorn or whatever instead of pilling it on her lap and making a mess...
The logo, complete with little circled R thing.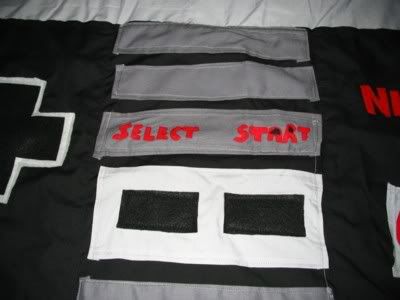 And the start/select buttons again.
xoxox
I finnished my best friends birthday present!