Taupe flower pillow.
3:11 pm - 11/05/2012
I sewed this pillow last week when I was switching to fall accent colours in my living room.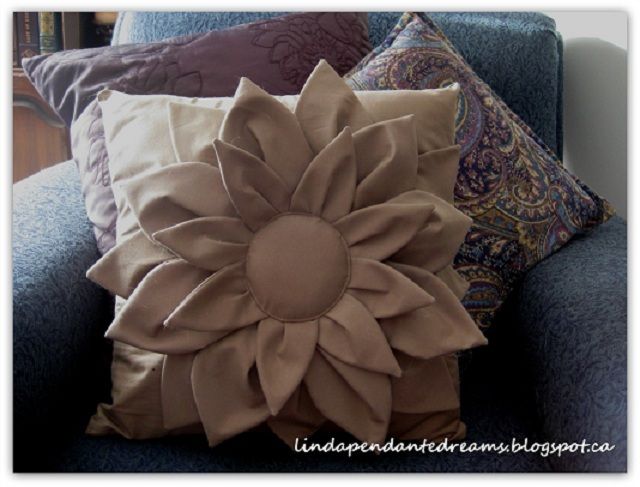 This is based on a similar flower pillow I put together a while ago, and I have placed
a tutorial here
for those who are interested.