Way back when I was in middle school (I think) I was way into camouflaged items. So a family friend gave me these: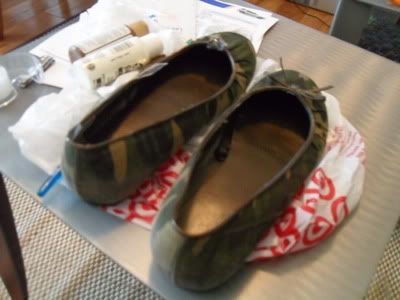 Well, I don't have use for ballet-flats that will hide me in the wilderness. So I decided to paint them and actually wear them! You can see that I have already taped the top edges and the bows at the toes.
I was worried that that the camouflage would make whatever color I decided blotchy, so a base coat was definitely warranted: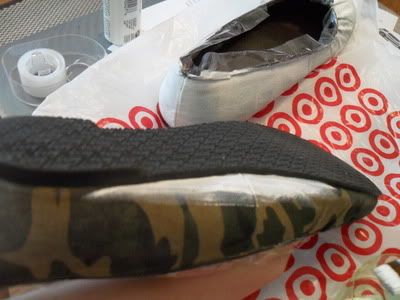 In hindsight, I should have taped the bottoms of the shoes, too. I got some white spots on the bottom. You can see from the shoe on the table that my worries about splotchy coverage were warranted. I ended up doing two coats of white, just to be safe.
I am an impatient crafter. I HATE waiting for paint to dry. Which is why the brown here is a bit lighter in some areas.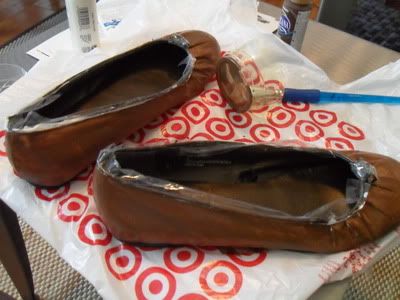 (This is right about the time that I started craving milk chocolate)
I decided to learn my lesson and watched almost a whole episode of Teen Mom while waiting for coat #1 of the brown to dry.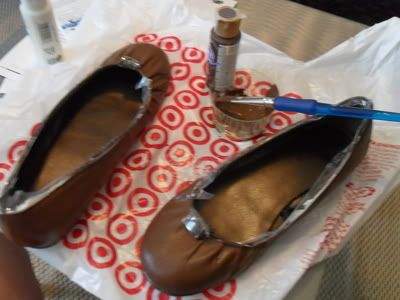 Coat #2 is on, time to pull off the tape...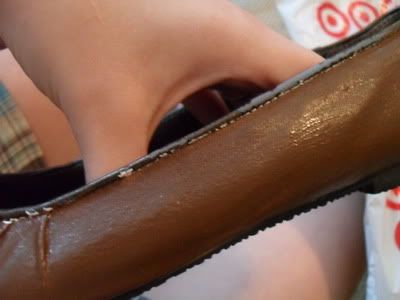 Well, poop! The tape pulled some of the plastic-y stuff off of the edge.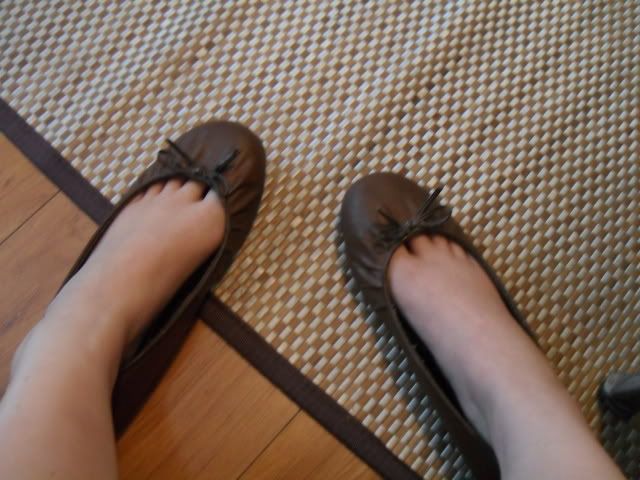 A quick coat of paint around the edge of the shoe and untaping the bows means I've got wearable, brown flats! I may or may not make some flowers to go on the toes.
Hope you like my shoe makeover!
I have been really needing some brown flats for quite some time but it's tricky finding some that fit well.