For mine and my husband's new nephew I cross stitched a birth announcement.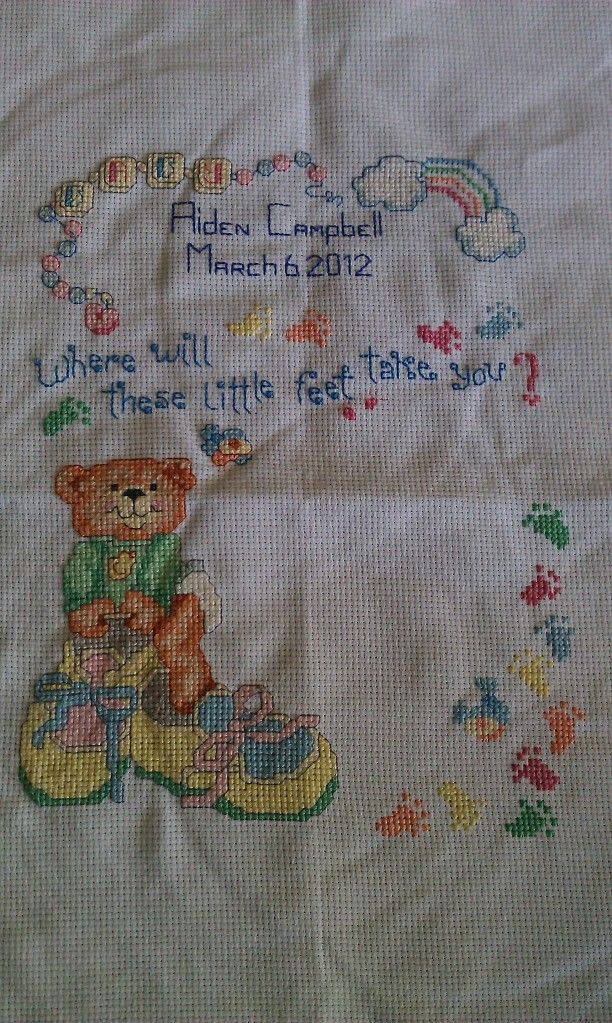 My husband's cousin just had a little baby girl and of course every little girl needs a Raggedy Ann Doll!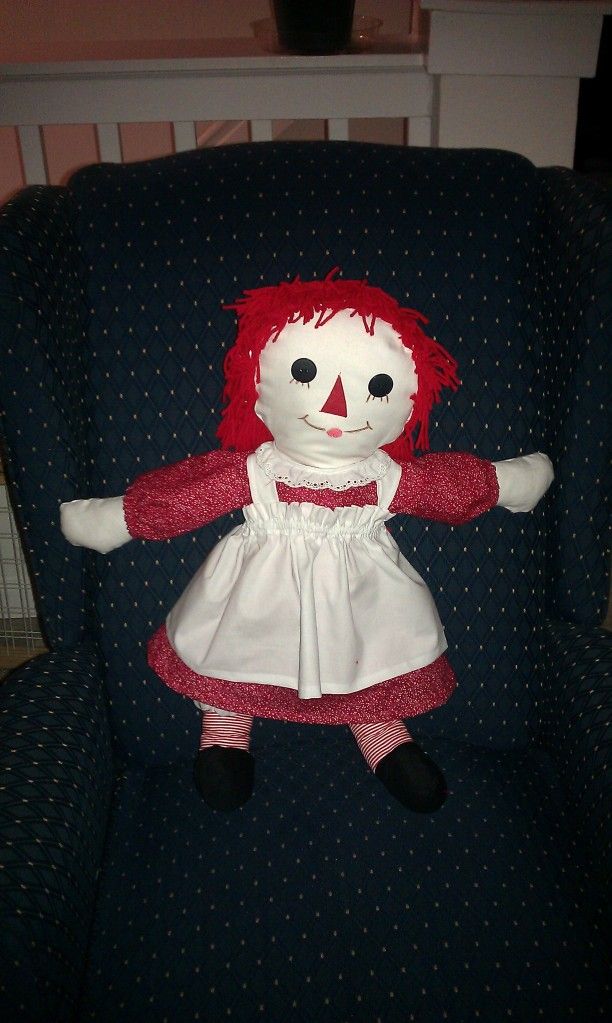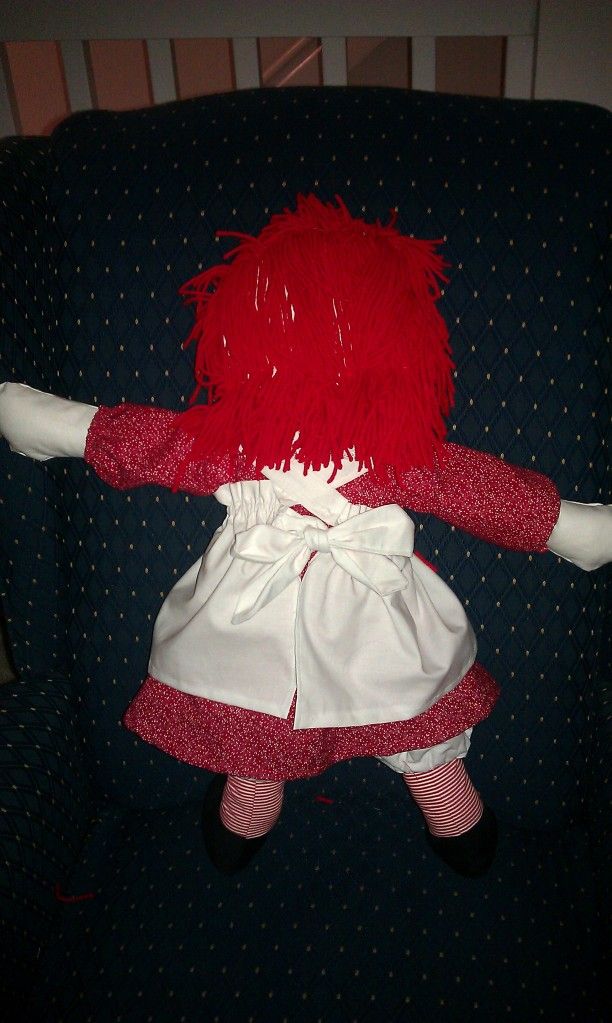 I also made her a quilt, I fell in love with this pattern, so I am going to make one for my nephew in primary colors.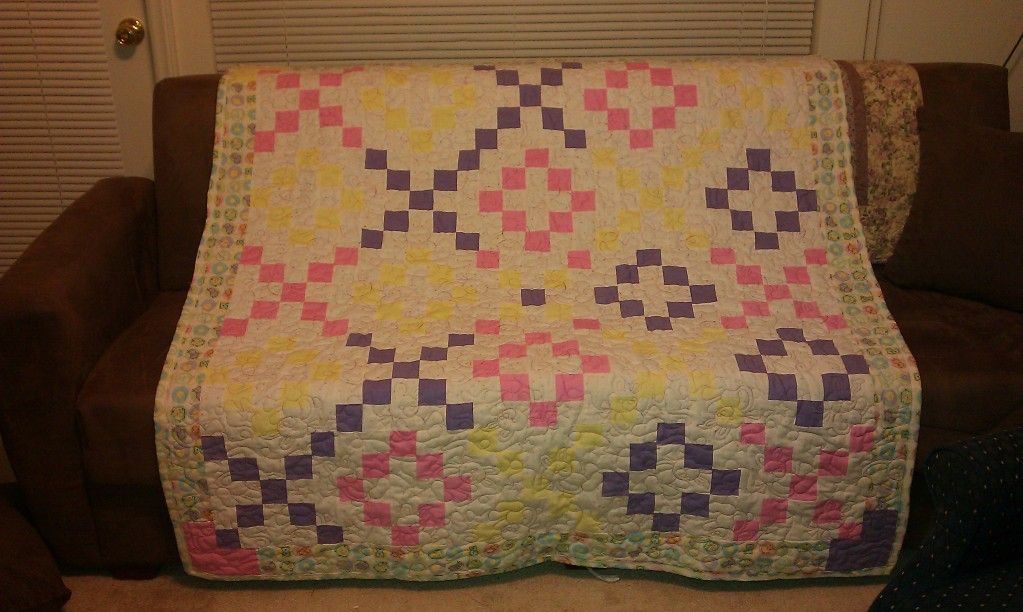 Front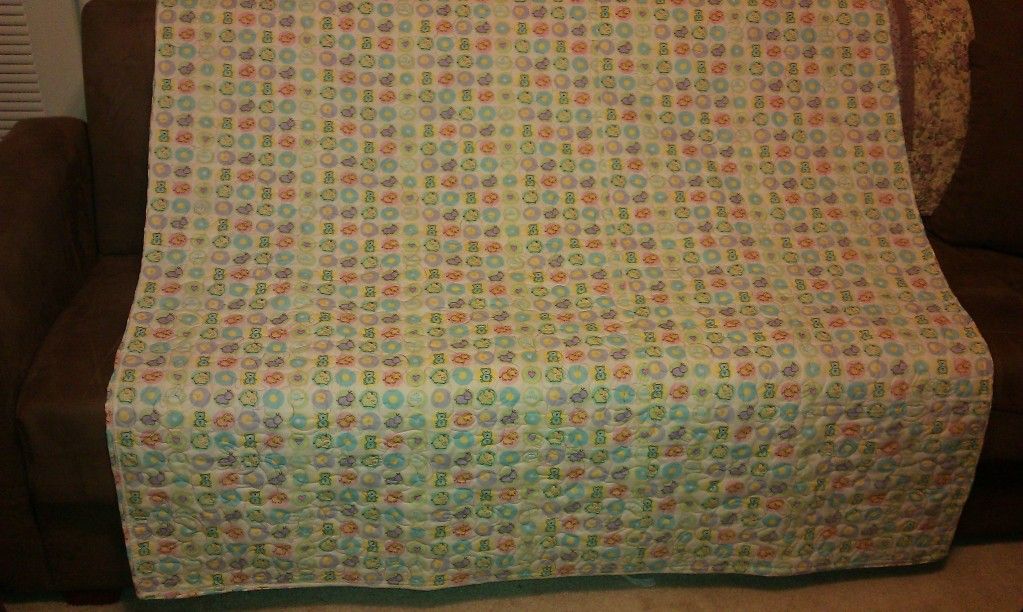 Back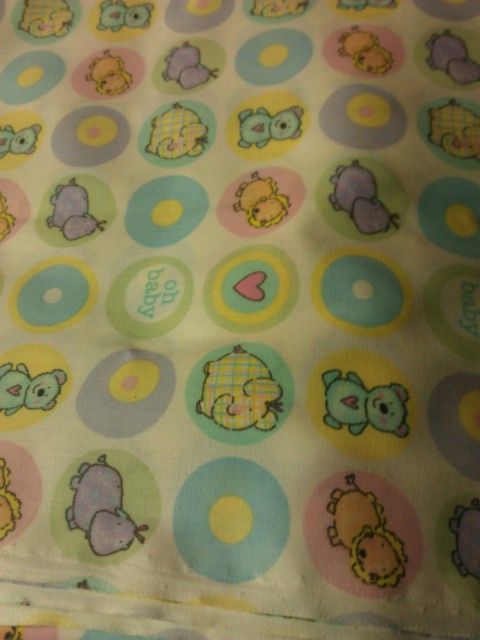 This is a close up of the backing and border fabric
A close up of the quilting. I took it to a lady in town who owns a quilt shop to do the quilting on her long arm machine.
Hi guys! I just wanted to share a few projects that I recently gave to a couple of new babies in the family!