Copper jewelry ahoy!
9:02 am - 05/01/2012
I took a jewelry/ metal smithing class this Spring, and here are the results.
Some were class projects, some were my own whims.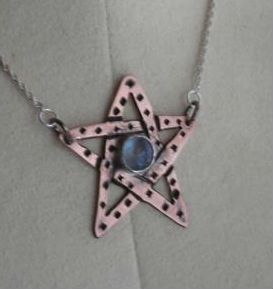 My first project.
The center pendant is copper that was rollerprinted, stamped, and domed.
I then strung it with some reclaimed ceramic beads.
Second project.
Copper, roller printed, stamped, formed, enameled.
Copper, acid etched, pierced, formed
(I'll be turning this into a brooch)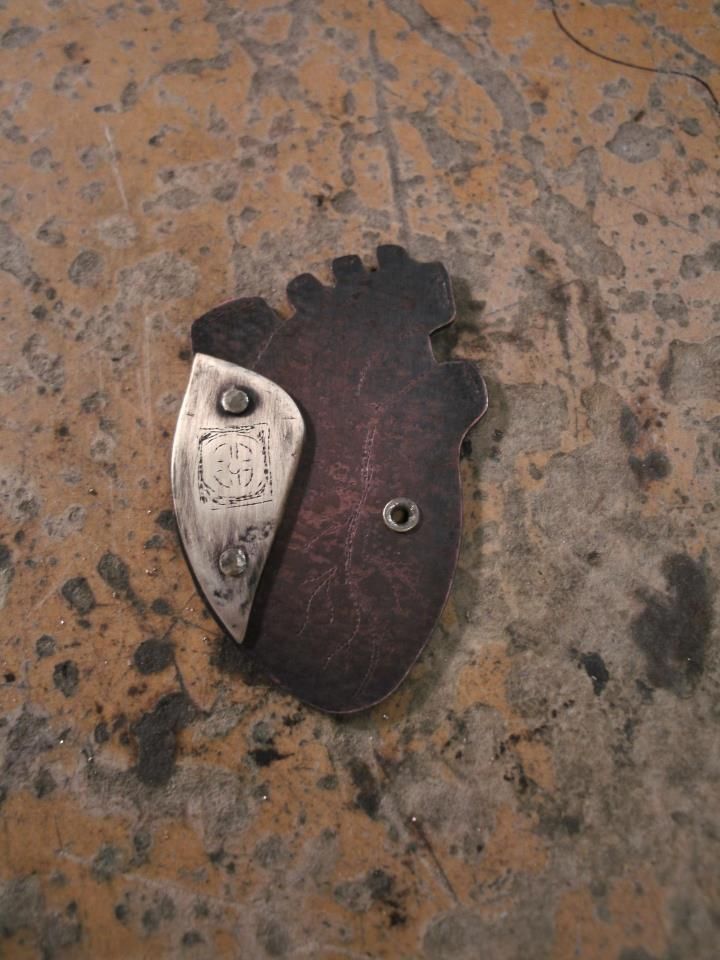 Copper & brass
Acid etched, roller printed, wire and tube rivet
(I turned this into a pendant but don't have a picture of it.)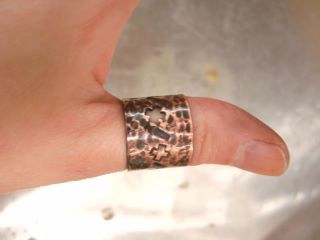 Copper
Hammered, stamped, and pierced
Earrings
Brass
Roller printed, stamped, pierced, and domed
And right side up on display
Cuff bracelet
Copper and brass
Etched, formed, riveted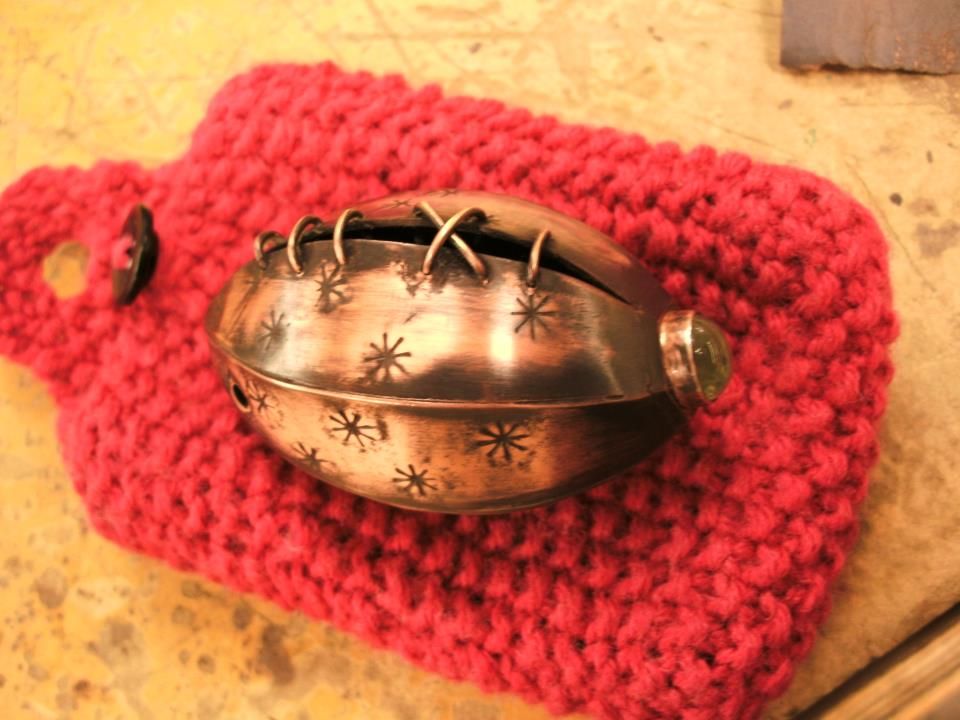 Pendant
Made of 7 domed copper pieces soldered together
Soldered brass wire 'stitches'
Silver bezel holding a green stone (nephrite) on the bottom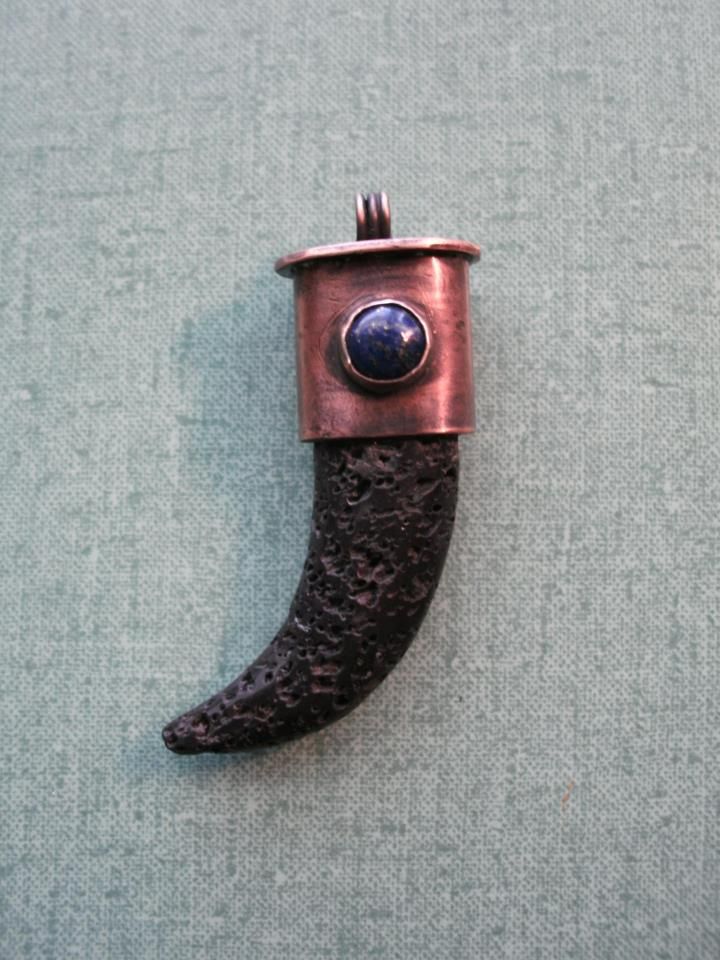 Pendant for my husband
Copper
Lava rock 'tooth'
Lapis stone set in silver bezel
Copper
A redo of the other earrings since I gave those away to a friend.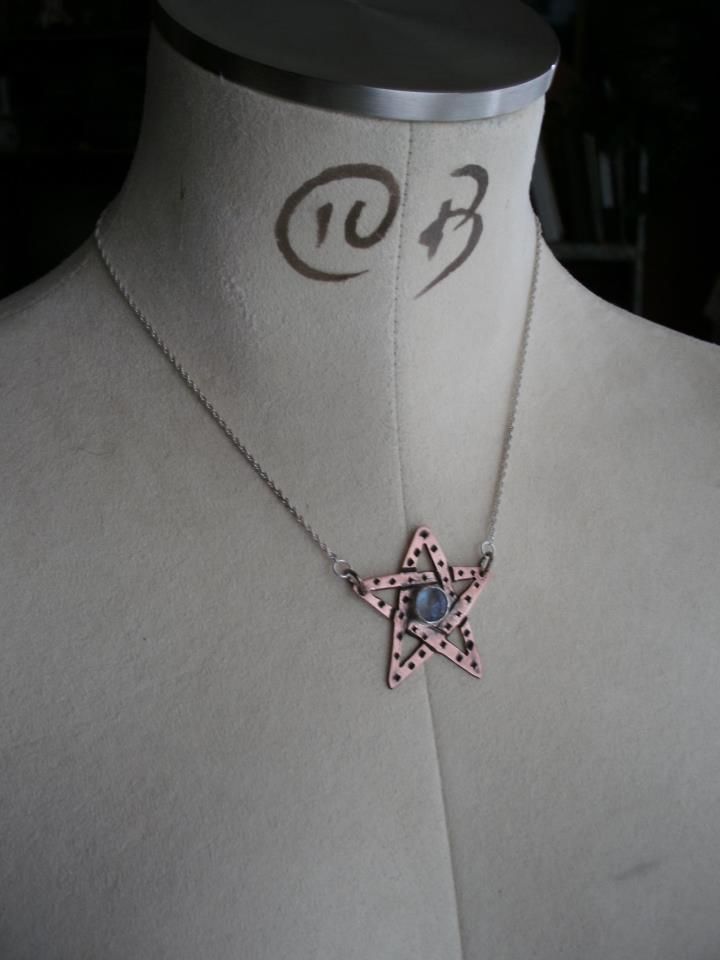 Copper
Reclaimed (broken) silver chain
Unknown stone, store said opal, but I think moonstone or lepidolite
Final project, a tealight box
Copper
Hammered, soldered, stamped, pierced
The lid comes off and has several small stars inside holding it up
There's also an agate bezel in the top that had stripes like saturn.
Measures 3" tall by 2" in diameter.
And that's all!
Fhew!
I'm tired just posting this! :)