I was joking around with folks about some of the wacky stuff I make (conjoined twin sock monkeys, dolphins with prosthetic tails) and said "what's next? a dog in a doggie wheelchair? a cat with an eyepatch?"
They cheered, "Eyepatch cat, eyepatch cat."
And since I couldn't get the idea out of my head, I did it.
(check out my
BLOG
for pics of other stuff I've made and to follow the progress on my latest oil painting)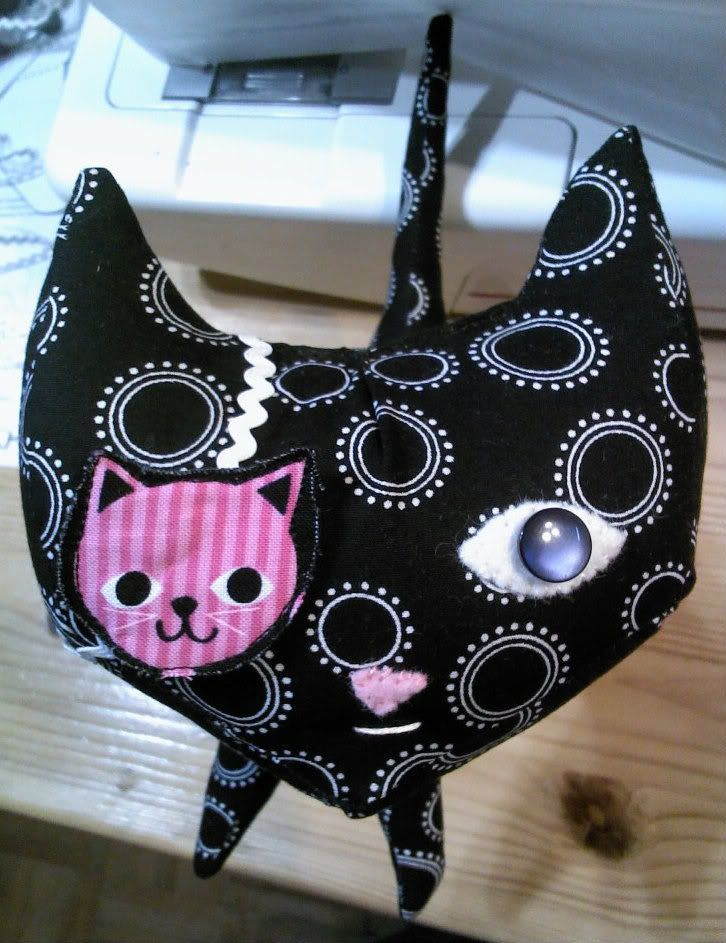 This is Priscilla. She's cool and she knows it.
Yes, she needs her eyepatch. She's not just some poser wearing it to be "cool".
There's a bit more about Priscilla over at my LJ, too.