I knew I wanted green. As it happens, I have a lot of green fleece leftover from making my husband's Mr. Yuk Pillow last year. So with that, I started brainstorming.
I knew I wanted to use buttons and felt because I
had them on hand
. And then my vague idea eventually became this: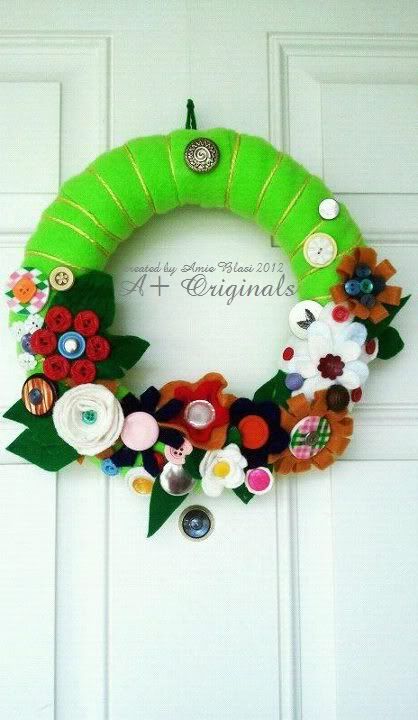 I used hot glue so there was no sewing involved (but I do have a nasty blister spanning the length of one digit on my index finger). The only thing I had to buy was buttons, and only because I ran out of pretty/cute ones. I got three jars of buttons for five bucks at one of our local rummage shops.
Not too shabby.
I've become a bit wreath obsessed. I've been hoarding wreath pins on my Pinterest account and finally decided my door was way too bare after taking down the gorgeous wreath my friend made me for Christmas.