For Halloween, I'll be dressing as the Bride of Frankenstein. I would rather do this DIY and not buy a wig. Any thoughts on how I should go about making my hair stand up in the way that the Bride's does? My hair is straight, so I don't have any natural volume or curl to work with.
Photos behind the cut.
And so this isn't just an "Ask" post, here's a picture of my costume from last year. My husband and I got married on All Saint's Day, and for Halloween, we were a zombie bride and groom.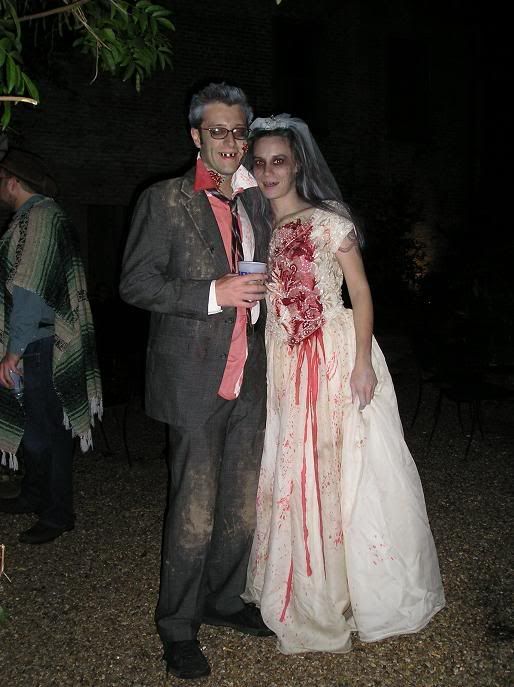 Here are some pictures.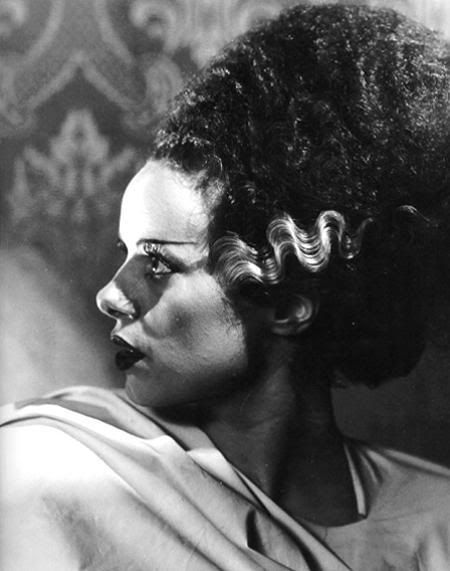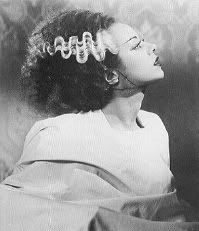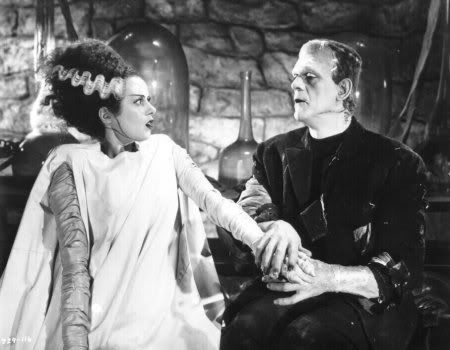 I'm thinking that I should
a) use some kind of cage and wrap my hair around it (which is how it was done for the original movie), or
b)use a styrofoam form as a base. Maybe a cone, or a halved oval?
I've never done either before, so I'm not quite sure how to start.
As for the white pieces, that's not really a challenge - I can use some fake white hair or spray portions. I'm more confounded by the sheer height/volume issue.
Any thoughts?
I do have experience with using gelatin for otherwise impossible hair styles, like spikes (think huge spiked mohawk), but I'm not sure that will help with this particular style.
I googled and searched and I can't come up with anything that is helpful. I also tried searching the LJ interests for a good community to ask for help, but that function isn't working - it freezes up and shuts down my browser every time I try. If you have suggestions of good communities to go to, that would be helpful too!
If this isn't an appropriate place to ask this, I would greatly appreciate suggestions for other communities.